"Rails-to-Trails" is an example of how urban planners and urban designers are repurposing abandoned rail corridors for use as pedestrian and bicycle trails. As of September 2010, there were 19,872 miles of rail-trails in the United States. Ithaca, New York is home to several rails-to-trails projects that offer active recreation opportunities, useful commuting alternatives, and increased neighborhood quality to residents.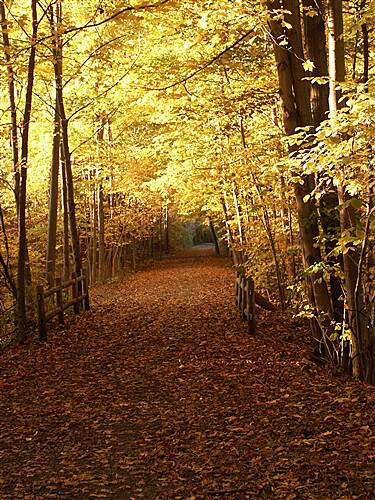 In 1916, the peak of the United States railroad expansion, there were more than 275,000 miles of track crisscrossing the country. After the explosion of the private automobile, railroad operators began abandoning thousands of miles of track en masse. The rails-to-trails concept began as a small niche, but this adaptive reuse has steadily gained acceptance as a step toward sustainability among contemporary environmentalists. The Rails-to-Trails Conservancy, an environmental non-profit that helps manage over 1,600 rails-to-trails projects nationwide, was founded in 1986, and passage of the National Trails System Improvement Act in 1988 gave the issue increased visibility.
The East Ithaca Recreation Way is a 2.4-mile trail built on the bed of the Ithaca & Cortland Railroad, constructed in 1869 and abandoned in 1976. The South Hill Recreation Way is a 3.3-mile trail that mostly uses the bed of the Cayuga & Susquehanna Railroad, originally built in 1849 to ship coal from Pennsylvania to Ithaca and abandoned in 1956. This trail entered development in the 1980s and was opened for use in 1993. Ithaca's rail-trails are highly valued by the community and heavily used by walkers, joggers, and bikers.
While opponents claim that trails are invasive to property owners and to local flora and fauna, rails-to-trails offer many advantages:
Active recreation and transportation opportunities;
Livability and preservation of local history;
Increased property values and encouraging compact, mixed-use development;
Environmentally sustainable maintenance of green space in urban areas;
Low-cost, congestion-reducing, and enjoyable transportation options for travelers.
Are there opportunities for rails-to-trails conversions in your community?
Credits: Image and documentation linked to source.