As the semester winds down for design schools and budding planners and architects work their way through final reviews and exams, winter break arrives with nothing do to but eat, sleep, and read for pleasure.  One thing I like to do during the "off-season" (so to speak) is catch up on some of my favorite blogs. Whether you read them for design inspiration, to stay in the know, or just for fun, these blogs feature excellent articles that will stimulate your senses and quench your thirst for knowledge.  So when you're not keeping up The Grid, here are some outstanding planning and architecture blogs that are definitely worth your while: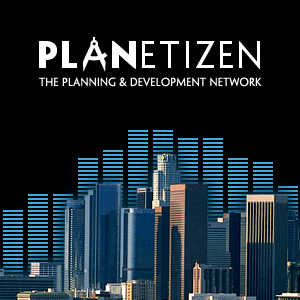 First, start with Planetizen, arguably the most comprehensive general planning blog out there today. Managed by Urban Insight, Planetizen features original and aggregated articles from all over the globe on everything planning related from architecture and land use to economic and urban development.  Special features like Interchange showcase original voices in planning (you may see some familiar faces), and their comprehensive jobs section rivals that of the APA.  Be sure to also check out the Radar for an overview of the latest and greatest planning blogs too (and please nominate us at The Grid!).  Overall, Planetizen is without a doubt a key intellectual and networking resource for all planners alike.
For those who prefer a more social, broad- based approach to planning , check out the Cities section of popular mag The Atlantic's online division. "The Atlantic Cities," as it's officially called, features easily digestible articles and lists that critique everything from design to technology.  Curated by Richard Florida, Atlantic Cities does an excellent job of making sure that the reader is able to connect the important planning issues on hand to its greater societal context.  And there are lots and lots of pretty maps and charts to guide you along the way.
Moving to architecture, future Le Corbusiers and I.M. Peis should probably keep Archinect somewhere in their reader or bookmarks folder. This comprehensive architecture blog, which has been publishing since 1997, provides fantastic articles on innovative architecture and navigating the increasingly complex job market. There are also links to related articles on peer blogs, competitions, and a vast network of career opportunities.
Be sure to check out these sites and their archives.  And stay tuned for part two with even more great planning and design blogs for your perusal.