An urban heat island (UHI) is an urban area that experiences warmer temperatures than its surrounding areas. UHIs occur because buildings block the surface heat from radiating, which lets heat continue to build up in the area. The UHI effect can also be caused by the lack of vegetation in urban areas and changes in surface properties. The UHI effect will affect the sustainability and environmental health of urban areas by altering meteorological patterns and increasing mortality from urban heat waves.
Tampa, Florida has a downtown area that consists of many large buildings clustered together in a small surface area.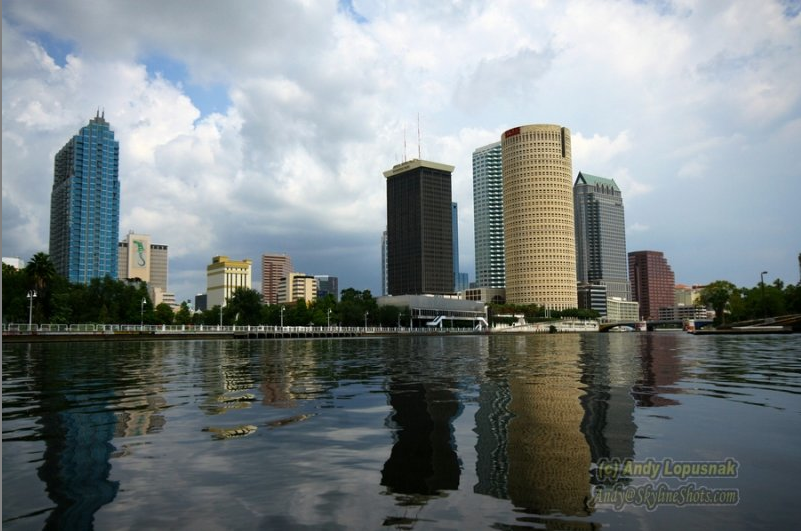 Average summertime temperatures in Tampa run around 90 degrees Fahrenheit. Downtown Tampa's average summertime temperature runs around 92 degrees Fahrenheit. Even in the winter, Downtown experiences temperatures that are 1 degree warmer than the rest of Tampa. This area should, logically, be experiencing cooler temperatures as it is located along a waterline, but the Downtown seems to be experiencing the UHI effect.
The EPA has drafted guidelines to help cities mitigate the UHI effect. These guidelines involve changing both the urban design and environmental design of an area.
Mitigating the UHI effect can involve:
Planting more trees and vegetation in urban areas, which remove heat from the area through evapotranspiration;
Creating rooftop gardens, which remove heat from the area as well as providing a sustainable food source;
Installing cool roof technology approved by the ENERGY STAR program;
Using cool pavements, existing pavement technology topped with new coatings, to offset the absorption of heat and assist with stormwater runoff issues.
These guidelines are easy for urban planners to incorporate into areas experiencing UHI through community participation and consultation from technical experts.
Can you think of any other ways to help mitigate the UHI effect?
Credits: Image and data linked to sources.