The economic recession has changed the job market dramatically. Rather than waiting idly for the resurgence of the architecture sector, design professionals should consider freelance blogging. Writing for The GRID provides value for future opportunities.
From urban design related blogging opportunities with Grist and Planetizen, to media, news, and design correspondent positions in the NGO and for-profit sectors, there are a variety of job openings.
Although there are relatively few barriers to entry in the professional blogging world, a competitive application typically requires 3 years of writing/editing experience (online preferred), education or equivalent experience in the field, 2-3 writing samples, community management expertise , as well as knowledge of search engine optimization, public relations, social media, and WordPress. Employers also look at character traits: are you organized, passionate, knowledgeable, and consistent? Does your writing portray a strong voice? Are you able to engage readers?
So, how does one obtain said qualifications? Internships with interest-focused internet marketing firms, such a Global Site Plans (GSP), provide excellent incubators for novice bloggers. GSP's The GRID Bloggers gain blogging experience, accrue an impressive portfolio of work, and benefit from Renee van Staveren's mentorship.
Internships and part-time blogging contracts usually require 6 month commitments and 3-5 posts per week. While professional bloggers write anywhere from 1-2  posts to 5-10 posts daily, depending on the number of correspondents and desired internet traffic.
Blogging fits an array of personality types and skill sets, there are:
Contributors, who maintain regular blog posts;
Op-ed/interview/event coverage writers, who produce feature blogs;
Web content editors, who work behind the scenes;
And guest bloggers, brought in to provide a "fresh face" and specific expertise.
While often unpaid, guest blogging affords the chance to  self-promote and steer internet traffic to your own site. Pay rates vary significantly. According to the metrics put out by Freelance Writing Gigs and Blog Herald, pay can range from $1, $10-20, and $50+ per post. Monthly pay ranges vary from $1200 - 4000 ($14,000 - 48,000 annually). On average,  professional bloggers make $30,000-32,000 annually.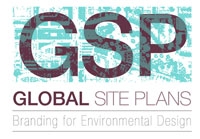 The advantages of a blogger lifestyle include large social media networks, awareness of trends and breaking news, and enormous flexibility. Former GRID Bloggers reflect on their internship experience with pride and poise.  Dan Sheehan (Columbus, Ohio) learned about web-based crowd-sourcing, while Barrett Lane's (Philadelphia, Pennslyvania) mastery of social media trends led to his position as The GRID Twitter Community Manager, @GlobalSitePlans. Nina Coveney (Ithaca, New York) gained an "understanding what it takes to create an effective social media presence." While Shelley Rekte (Lincoln, Nebraska) recognized that "Choosing how to incorporate the knowledge gained from words in a chapter often shapes the meaning of the next."
For the novice or intermediate blogger, The GRID provides an invaluable opportunity to gain blogging expertise. Will your next chapter include a blogging position?
Credits: Images and data linked to sources.