Many agree, Detroit, Michigan requires restructuring, on a physical and political level, but the process is still unclear. From the Art Deco and Neo-Renaissance buildings of downtown, to the Tudors, Victorians, and Bungalows of Detroit's diverse neighborhoods, the architecture tells a tale of the city's rich and painful history. In order to save the city, Cityscape Detroit and Preservation Wayne agree, urban planners, architects, and city officials must strike a balance between preservation and demolition.
In 2005, Detroit's downtown was listed as one of 11 Most Endangered Historic Places according to the National Trust for Historic Preservation. While in 2012, the city ranks number nine on TopTenz.net's Top Ten Downtown. Call it a comeback city or a lot of social media hype? The city is definitely prioritizing the right things, but it is a work in progress.
Over the years, Detroit has lost many of its architectural gems, for instance the Statler Hilton Hotel (built in 1915), the Madison-Lenox Theater (1901), Tiger's Stadium (1912), and the Tuller Hotel (1906). For many sites, including Michigan Central Station (1913) and Wayne County Courthouse (1902) the future is uncertain. The city needs redevelopment, not necessarily new development. Use of existing building stock is a sustainable way to save the city.
Governor Rick Snyder's decision to eliminate the brownfield redevelopment and historic preservation tax credits could slow the city's preservation efforts. As such credits played a significant role in the revitalization of the Book Cadillac and Eastern Market Historic District. Fortunately as of January 2012, the MI Strategic Fund instated an economic assistance program for Michigan Community Revitalization, which offers a similar 25% tax credit. Priority is given to projects involving community development, sustainability, job creation, and historic sites.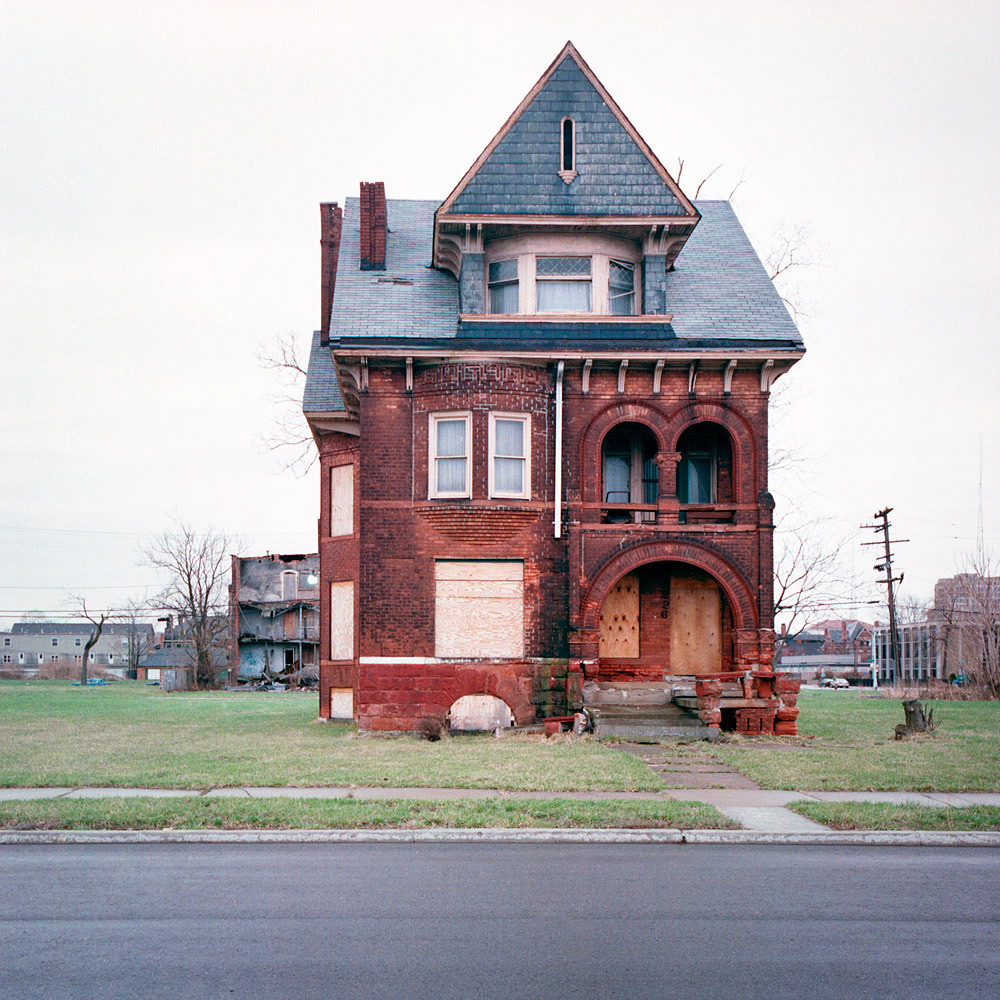 Demolition seems the only remedy for its 70,000 neglected and abandoned properties. Housing boomed with Ford's Five Dollar a Day promise, but when population declined in the 1950's, accelerating through the 1970's, the city became a magnet for drugs, vandalism, and arson. While Mayor Bing's crews have demolished 3,875 as of January 2012, other groups such as Blight Busters are working to clean up neighborhoods without a wrecking ball. These community volunteers help to revitalize existing homes, build new houses, and protect the community from arson, as a supporter of Angel's Night.
Preservation Wayne
is conducting a
Detroit Building Survey
in order to inventory historical commercial and residential properties.
Demolition may be necessary, but the city should protect places of historic significance and ties to the community.
What must Detroit prioritize?
Credits: Images and data linked to the sources.